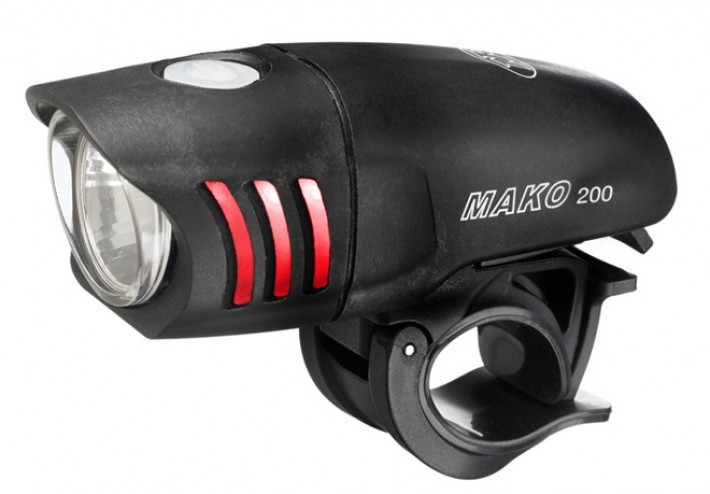 200

claimed lumens

4h 30min

reported battery life

4h 15min

measured battery life

Spot
175 g
flashing mode
no pulse mode
2 brightness levels
discontinued
internal AA batteries
low battery indicator
removable battery
micro usb rechargeable
Included mounts: Slide-on
Review:
Niterider's entry-level offering
Review by Nathan Hinkle, Sept. 12, 2013, midnight
Pros:
USB rechargeable.

Reasonably bright.
Moderate beam spread.
Has flashing red side-lights to increase visibility. I'm not entirely sold on these, as I think having red at the front of the bike can be confusing to drivers. I'd prefer to see amber lights, like on the L&M Urban 550, or more white spilled to the side, like on Planet Bike's lights.
Cons:
Batteries are actually just NiMH AAAs inside, not a built-in Li-Ion battery.