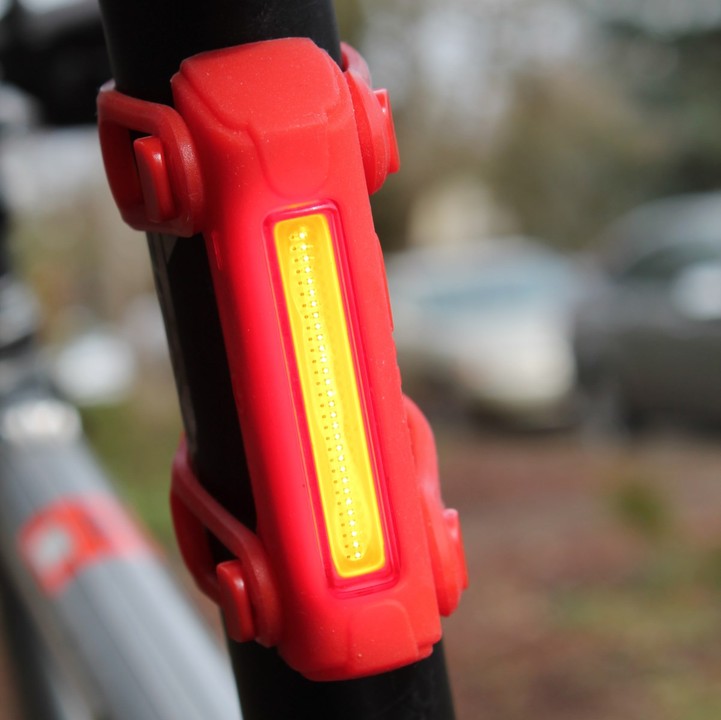 35

claimed lumens

40

measured lumens

1h 45min

reported battery life

1h 20min

measured battery life
50 g
flashing mode
no pulse mode
2 brightness levels
internal Lithium batteries
low battery indicator
micro usb rechargeable
The Serfas Thunder series lights originated with the Thunderbolt headlight and taillight; among the first bike lights to feature a large array of micro LEDs. Variations on the original Thunderbolt are now available in different performance and output ranges.
Review:
Versatile, bright, and a unique design
Review by Nathan Hinkle, Sept. 3, 2013, midnight
The Thunderbolt headlight is a top pick for light-weight visibility in the headlights review, and its red counterpart shares an identical design with the same great features. It fits well underneath the seat, on the rack, or on the seat post.
As with many lights these days, it's USB rechargeable, although due to the compact size, the battery life is a bit lower than most other taillights. For a relatively short commute it works well, but for longer rides you might want something with a bigger battery.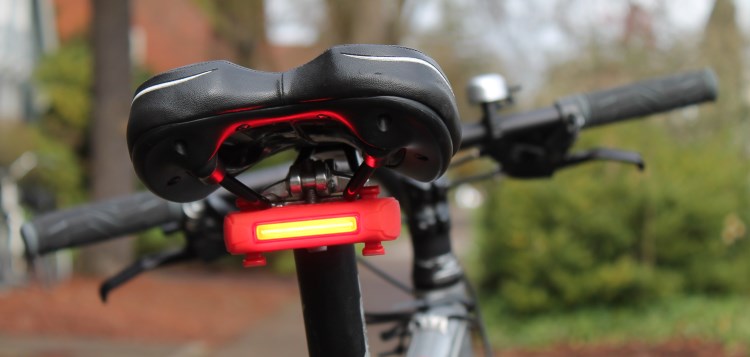 The light source comes from a row of 30 micro LEDs behind a 3-inch wide, half-inch tall plastic window. This results in a very wide, even spread of light that is visible even from wide angles when mounted horizontally. Whereas many lights have an extremely intense spot but aren't very visible from off-angles, the Thunderbolt's output is smooth and wide-spread. The downside is that the light is not very visible from off-angles when mounted vertically, but fortunately I found a solution to that problem.
The Thunderbolt attaches with two silicone straps that make it simple to take off or put on quickly, and enable many mounting options – although trying to keep the light horizontal does limit the options somewhat. I discovered that the plastic nubs that the straps attach to are the same width as the rails on a standard bike seat. The light can be popped onto the bottom of a seat, as shown here. The fit is almost perfect, and puts the light at a good height and orientation for maximum visibility.
Overall, the Thunderbolt taillight is a nice be-seen light, with a handy and adaptable mounting system, and a bright and wide-angle output. The only significant downside is the short battery life.