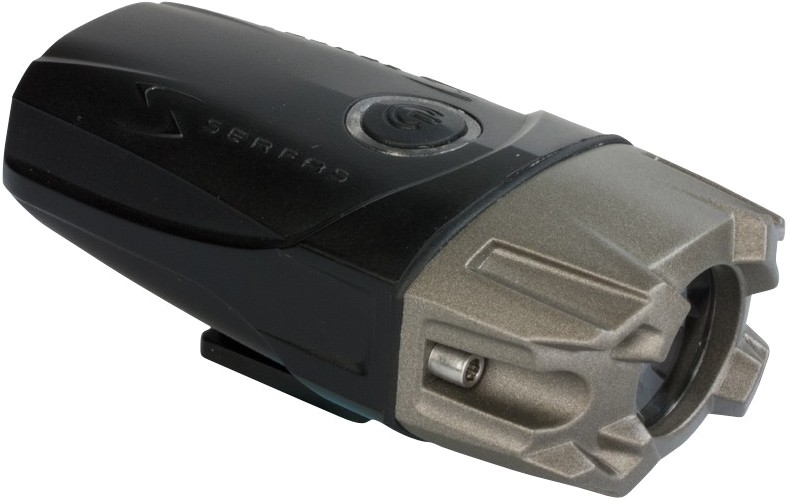 200

claimed lumens

1h 45min

reported battery life

Narrow spot
50 g
flashing mode
no pulse mode
3 brightness levels
internal Lithium batteries
low battery indicator
micro usb rechargeable
Included mounts: Strap
Optional mounts: Helmet
The TSL series includes Serfas' single-piece USB-rechargeable lights, designed for commuting, road biking, and off-road rides.
The TSL-200 has similar performance and design but a much smaller and lighter body than other Serfas TSL Series lights. At just 50 grams, it's the lighest high-power light Serfas offers.
Review:
Light, compact light ideal for helmet spot
Review by Nathan Hinkle, Sept. 12, 2013, midnight
Pros:
USB rechargeable.
Versatile mount.
Small size is ideal for helmet mounting (helmet mount is sold separately). I've been using this light on my helmet a lot, and its focused beam is actually an advantage here. With a wider-spread light on your handlebars, a focused light on your helmet is great for putting some extra light wherever you're looking.
Cons:
Very focused beam - this light is good for a spotlight-type application, but isn't suitable for situations where you need off-axis lighting.