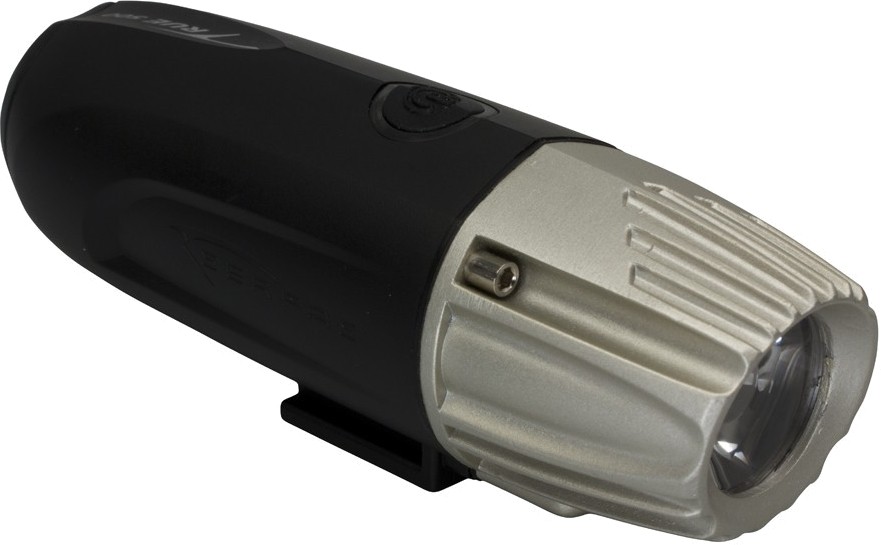 500

claimed lumens

1h 45min

reported battery life

Spot
150 g
flashing mode
no pulse mode
4 brightness levels
internal Lithium batteries
low battery indicator
removable battery
mini usb rechargeable
Included mounts: Strap
Optional mounts: Helmet
The TSL series includes Serfas' single-piece USB-rechargeable lights, designed for commuting, road biking, and off-road rides.
The Serfas TSL-500 has since been replaced by the TSL-550.
Review:
High-intensity light but a too-narrow beam
Review by Nathan Hinkle, Sept. 12, 2013, midnight
Pros:
User-replaceable li-ion battery.
USB rechargeable.
Very bright (although the beam is too focused for my tastes - see below)
Versatile mount (takes some getting used to, but great once you've figured it out). The light is very, very difficult to clip into and out of the mount, but, the mount is extremely easy to remove from the bike. I've found it easiest to keep the light in the mount, and quickly snap the mount on and off when I need to remove the light.
Includes helmet mount.
Cons:
Very focused beam doesn't cover the whole road, and gives an intense "white spot" area that can detract from night vision. The next-generation TSL-750 light debuts a new interchangeable lens which should solve this problem.