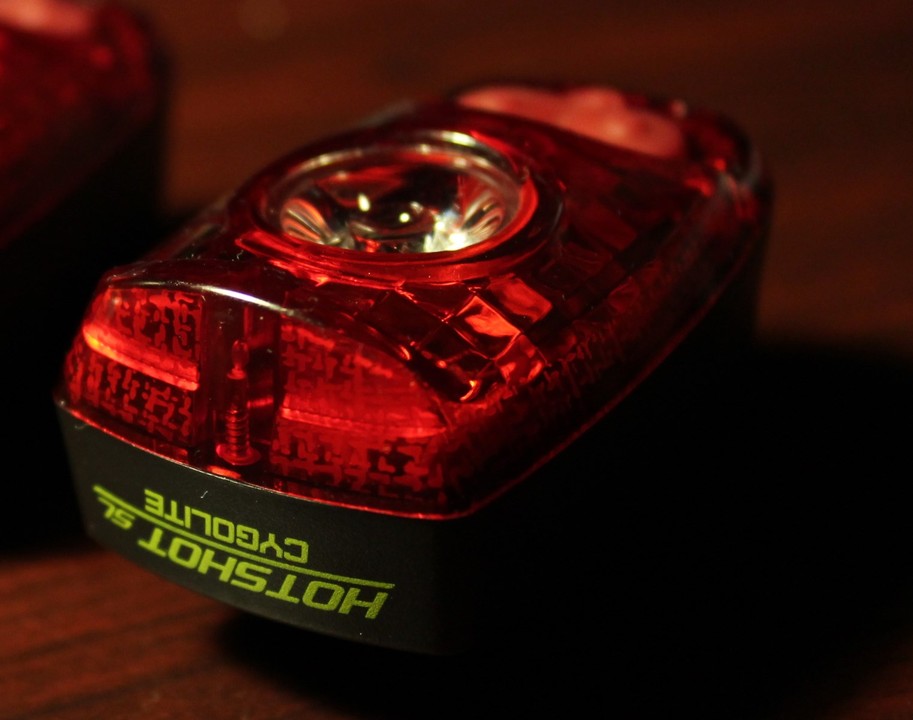 30

claimed lumens

30

measured lumens

2h 00min

reported battery life

4h 30min

measured battery life
55 g
flashing mode
no pulse mode
2 brightness levels
internal Lithium batteries
low battery indicator
mini usb rechargeable
Included mounts: Seatpost
Optional mounts: Stay , Rack
The Hotshot SL is nearly identical to the original Hotshot 2W. It has the same LED, a slightly lower capacity battery, and lacks the pulse and random-flash modes. It also comes with just a standard seat post mount, whereas the regular Hotshot also includes a stay mount.
Review:
Hotshot SL provides a lower-cost alternative to the original Hotshot without cutting corners
Review by Nathan Hinkle, Feb. 24, 2014, 6 a.m.
The original Cygolite Hotshot 2W was the first USB rechargeable taillight to hit the market, and won our approval as the "grand master" of the 2012 taillights review. It's undergone some minor improvements since then, but the design and features are essentially the same. This fall, Cygolite released the Hotshot SL, a nearly identical light at a lower price point.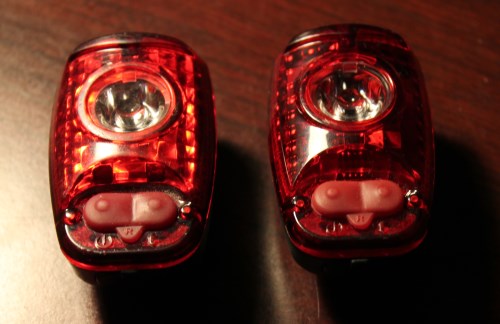 The Hotshot SL is literally identical to the Hotshot 2W we know and love – it has the same LED, battery, buttons, and design. The only difference in the light is a smaller selection of flash patterns, and the package doesn't include a stay mount (but comes with the standard seat post mount). The mounts are still interchangeable, so you can always get a mount separately from Cygolite's small parts store or from online vendors.
In terms of patterns, the Hotshot SL keeps the single flash, triple flash, and steady (non-flashing) mode, but eliminates the pulse and random modes found on the original. As with the original Hotshot, you can adjust the brightness (in non-flashing mode) or flash speed (for flashing modes) with the "on site program" button.
A quick, informal measurement of the maximum brightness using a lux meter reveals that the lights have the same peak output, and a battery rundown test shows the same battery life. The Hotshot SL put out 30 lumens in a standard integrating sphere test, and has a well-regulated output that does not drop significantly over time.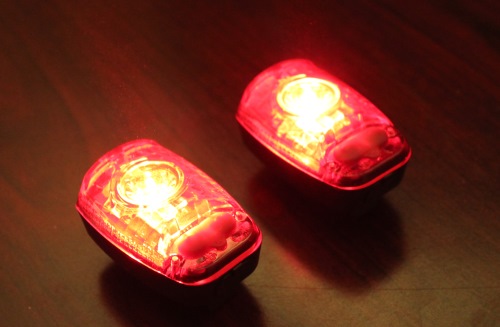 The Hotshot SL retails for $30, compared to the Hotshot 2W at $40, though they both sell for about the same price on Amazon. The Hotshot SL is included in the Streak 310/Hotshot combo package, and is a good deal there. You can see the full Streak 310 review here – the combo pack costs about $65-75 and is one of the best deals for a USB rechargeable commuting set.
If you're not buying it in a combo pack, then you can probably find the full-featured Hotshot for the same price as the Hotshot SL. If you do find the Hotshot SL for a better price though, for most users it's probably worth getting. It keeps everything that makes the Hotshot stand out, and who doesn't like saving a few dollars?